News - Suzue Miuchi Talk Show, Kichijoji Theatre, 7th December 2018
Conversation between Suzue Miuchi, shoujo manga researcher Makoto Oda and poet Yumi Fuzuki about theatre and manga, with Q&A session.
Venue: Kichijoji Theater (Musashino), Tokyo.
---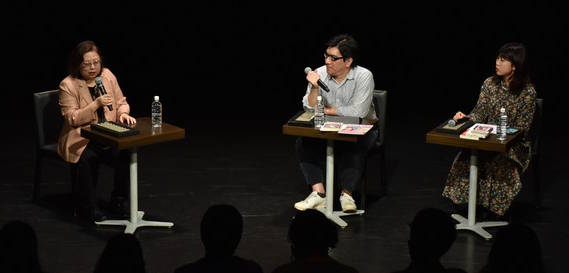 ---
The manga has been running for 42 years, with a lot of increasingly long hiatuses. In all this time Suzue Miuchi received lots of messages from fans, including an Italian fan who asked for a happy ending for Maya and Masumi (I did that too!), or fans who were terminally ill and died before reading the end of the story. In one occasion, a fan received an illustration by Suzue Miuchi herself and it is said that she managed to see it before dying. Of course, there are a lot of angry messages from fans who ask Miuchi sensei to hurry up.
Miuchi was raised in Osaka. In those times, when she attended primary school, reading manga wasn't considered good and they even burnt mangas in the school yard. Miuchi's parents wouldn't give her pocket money as she would use them to buy manga, so she started writing stories herself.
Miuchi spoke about her connection with Kichijoji. She moved to Kichijoji when she was 27. Before that she lived in a very remote place in Chiba, and before that in Nishi Ogikubo. She has been living in Shibuya for 38 years now. A lot of other artists live in Kichijoji.
In the Q&A session, a fan asked about the appearance of a mobile phone in the manga. Allegedly, initially it was a black phone, then it turned into a white phone, at first it worked with a 10-yen coin and then a telephone card... It all became old while the manga was being written, and mobile phones as we know will be old in 10 years.
About the continuation of the story, Suzue Miuchi is thinking of the best way of expressing the power of natural disasters like recent earthquakes and tsunamis that caused a lot of death and losses, and this will affect the way she will rephrase parts of the story, especially "Kurenai Tennyo".
Regarding volume 50, Miuchi explained that it takes 32 pages for a chapter and 6 chapters for a volume. So far, she already know what to plot is going to be, but as we speak, only 32 pages of volume 50 have been written.
Many of you may remember that in the past allegedly Miuchi sensei stated that Maya can't win everything, ie both Masumi's love and Kurenai Tennyo... But in this interview, she denied ever saying that. Phew!
Allegedly, there are 2 other people who know how this manga is going to end. Lucky them! At this point, I'm quite jealous!
---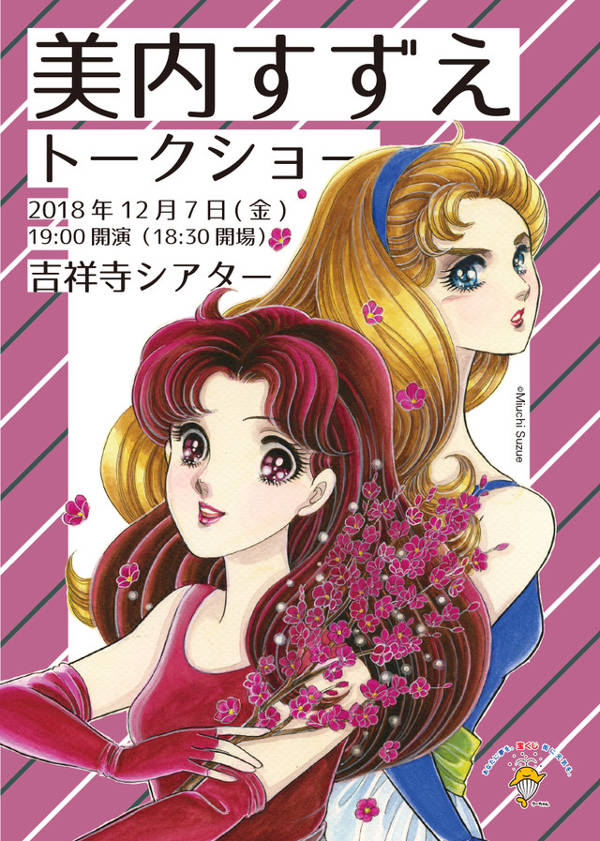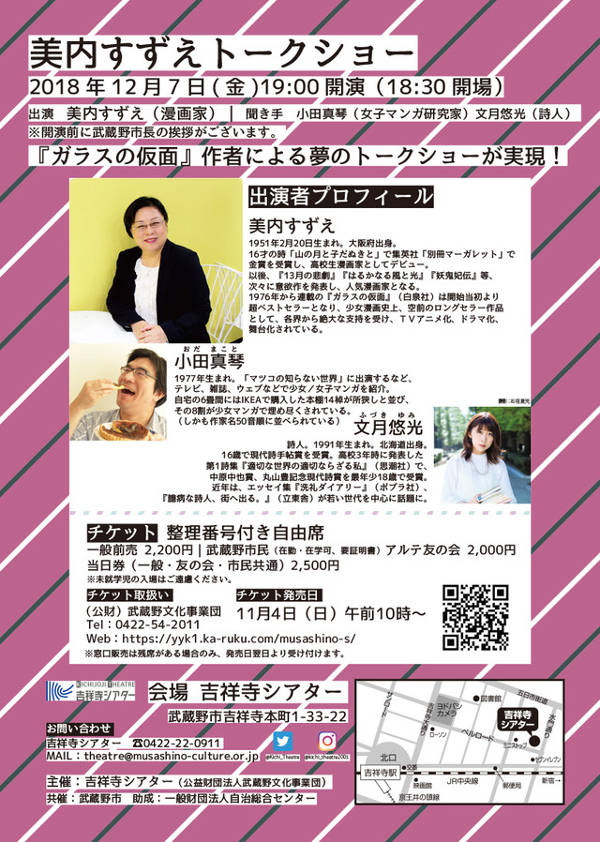 ---
Source: Natalie and various reports of fans on Twitter. I don't speak Japanese and did my best with the precious help of Google Translate. If you understand Japanese and think there are some errors or omissions, please contact me. I will be very happy to hear from you!
---
back to NEWS
---
Attention!
I worked very hard to create this website. When other people collaborated I gave them credits. I do not own the copyrights for the original work. Please if you intend to use some content for your website, ask me for permission first and give me credits. In any case, please do not direct link images and do not use anything for commercial purposes. Please, respect other people's work!