Suzue Miuchi - Other Works
---
Dynamite Milk Pie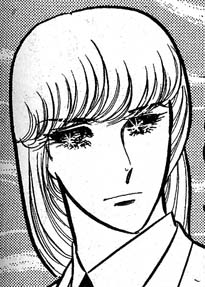 Two important companies (Aoba Sangyo and Akaba Sangyo) are competing to become partners with Kuroba Trust, a very famous inernational company. Both the presidents of Aoba Sangyo and Akaba Sangyo have a 17 year-old young daugther (resp. Seiko Wakamatsu and Kanako Mochizuki), while Mr Kuroba has only a 18 year-old grand-son (Nijihiko). It has been decided that the boy will meet the 2 girls and he will decide which one he will marry. Unluckily, one of the 2 girls has been kidnapped before the meeting.
Miruku Katsuragi is a 17 year-old school girl. She's very happy and positive, she is absolutely crazy for cakes and pies, and she is so good at kendo (7th dan!) that she hardly loses in a match.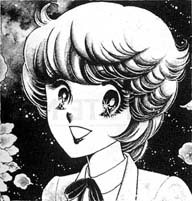 Miruku is very similar to the kidnapped Kanako, as far as the appearance, so she is asked to substitute her to meet Nijihiko. It's very difficult for Miruku to become Kanako, who is a sweet and elegant girl, and who doesn't like cakes at all! Anyway, Miruku does her best. Thanks to the help of Seiko, who turns out to be very good at shaolin and aikido, the 2 girls find out that the responsible of kidnapping Kanako and threating the 2 girls is Nijihiko's uncle. Luckily the real Kanako is safe: after being kidnapped and pushed into a ravine, she has been saved by some people passing by, and she was hidden at her private teacher's...Who is also...the only man she wants to be married to! Seiko doesn't want to marry someone for business either. Moreover, Nijihiko fell in love with the girl who deceived him, and he can easily forget her...
---
back to SUZUE MIUCHI - OTHER WORKS
---
Attention!
I worked very hard to create this website. When other people collaborated I gave them credits. I do not own the copyrights for the original work. Please if you intend to use some content for your website, ask me for permission first and give me credits. In any case, please do not direct link images and do not use anything for commercial purposes. Please, respect other people's work!