Suzue Miuchi - Other Works
---
Kin'Iro no Yami ga Miteiru (The Golden Darkness is watching us)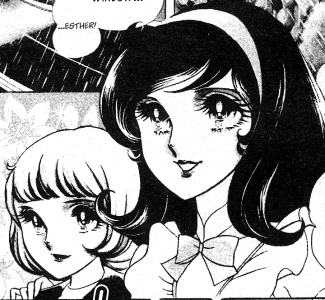 Esther and his little brother Samuel are temporarily moving to the city of Winlow, where their uncle Crane and his family live. There's a healthy air to breathe there, and Samuel needs it to recover faster from his illness. While uncle Crane is driving them to his home, they see two little kittens who lost their mother, and since Samuel is fond of them they keep the kittens with them. Samuel spends his time at home with the kittens, while uncle Crane and his wife are at work, his sister Esther and their cousin Susan go to school. Their aunt is worried about the 2 kittens, but also the most citizens seem not to like them. And Esther herself can't help noticing that there are really too many cats everywhere, and that they are rather aggressive.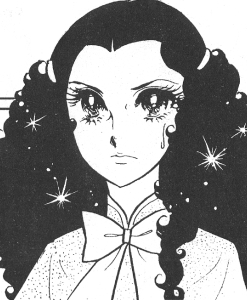 Her beautiful school mate Claudia, is really terrified by those animals! Claudia is not engaged though it's very beautiful, but there's a very handsome boy, named Joe, who drives her everywhere. The little Samuel health conditions suddendly get worse... Surprise! They call the doctor and the doctor is... Joe! He works at the hospital with Claudia's father (who is a very famous and important doctor). And the surprises are not finished! some days after, Esther and Samuel are at the zoo, and they see Joe curing some animals! How come the boy is both a doctor and a veterinary? Well, Joe's father was a doctor, a good friend of Claudia's father's. When Joe's parents died Claudia's father grew the boy up as if he were a son of his. So Joe became a doctor to make him happy, but his own dream is to be a veterinary!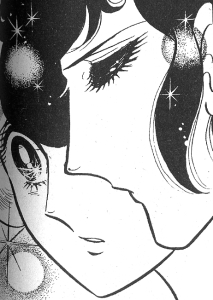 What about the cats invasion? Some time ago, they brought to the city hundreds of cats to kill all the mouses. But then, the cats number increased and increased, and now those animals are overcrowding the city! The most are stray cats, and they wander everywhere looking for food. They're getting so aggressive that many restaurants, food shops and even schools have to close. So a cat hunt starts, and even Samuel's kittens are taken. One of them is killed, the other starts killing human being and eating them. He becames the leader of the other cats, and the whole city is terrified.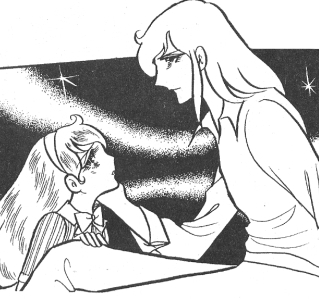 Luckily a typhoon arrives, and for a few days after the cats are so scared that they don't attack people. This is the good moment to evacuate the city before hunger makes the cats aggressive again! Only Joe, Claudia, Esther and Samuel can't escape for a little accident. And they have to face all the angry cats together! At the end, Samuel save them. The little kid faces the cat who used to be his best friend and who is now the leader of the killer cats. Surprise! His pet recognizes him and don't let the other cats attack the boys. Then, the pet dies to protect Samuel from a broken tree falling down on him. The other cats disappear, spreading all around. Hopefully, the most meet people like Samuel who love and adopt them! Joe and Esther ended up being very close thanks to this adventure...
---
back to SUZUE MIUCHI - OTHER WORKS
---
Attention!
I worked very hard to create this website. When other people collaborated I gave them credits. I do not own the copyrights for the original work. Please if you intend to use some content for your website, ask me for permission first and give me credits. In any case, please do not direct link images and do not use anything for commercial purposes. Please, respect other people's work!