Suzue Miuchi - Other Works
---
Kaerazaru Hyoga (The No-return Glacier)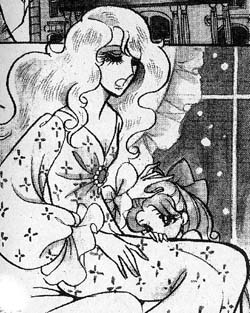 Odette Rawling is a young talented singer with a wonderful voice. She is going to perform a concert at the National Theatre of Sarbia. It's 17 years that she hasn't entered that small northern country! She escaped when she was only 5! Sarbia is the country where the young woman was born. Her real name is not Odette but Erina. Her mother was a very talented singer. The two used to live always alone at home, as if they were hiding themselves.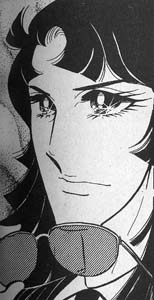 Erina's mother used to sing every day a love song titled 'Three Red Candles', and she told her little daughter that her father loved that song. One day, Erina's mother secretly met her sweetheart, and she showed him Erina. The man could recognize his daughter by a heart-shaped spot on her shoulder. Unluckily, the man was the king of Lastonia, and his wife couldn't accept his love affair. That's why Erina and her mother always had to hide themselves! Unluckily, one day some men sent by the queen could find the two. They tried to kill them, but the child survived!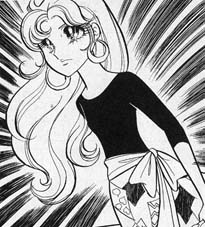 She managed to go to an other country. To overcome hunger and poverty, she started singing on the streets. A walking musician worked with her for a while, but then he abandoned her. Then the little girl found shelter in a orphanage, where she spent a happy time, she could finally learn to write and read, and she could practice singing. But this couldn't last forever, because the queen's hired assassins didn't stop looking for her. When they killed a class mate of Erina's by mistake, the little girl decided to run away. She joined a gipsy community and traveled all around improving her singing skills. She said everyone her name is Odette. Until one day a young attractive man, the famous American talent scout Alex Lee, asked her to become a star in the USA.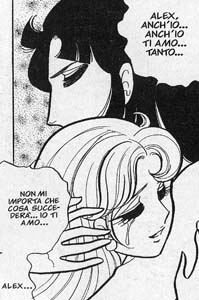 Now Odette is a star indeed, and in spite of her promise to her dying mother that she would never enter Sarbia again, she decided to go. Alex, who is the only one who knows her story, escorts her. They both know that the woman runs the risk of being killed. In fact, her old father recognizes her thanks to her heart-shaped box and he wants to watch her performance at any cost. Her wife the queen is planning how to kill her. But the attack fails, though the instruments are all broken and the performance can't go on. The old king encourages the singer warmly, and finally Erina (Odette) understands that she is loved by her father.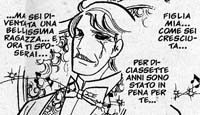 Erina starts telling her story to the audience as she had planned. But she changed her mind: it's useless now to create a scandal, and to hurt many people. Finally Erina knows her father loves her, and she can make up her mind to leave Sarbia forever. Moreover, the only man she loves has just asked her to marry him: it's Alex, who was always by her side...Everyone (included the king's wife, who changes her mind about killing the young woman) is moved by Erina's last song: 'Three Red Candles'. Erina's father dies happy while listening to this song.
---
back to SUZUE MIUCHI - OTHER WORKS
---
Attention!
I worked very hard to create this website. When other people collaborated I gave them credits. I do not own the copyrights for the original work. Please if you intend to use some content for your website, ask me for permission first and give me credits. In any case, please do not direct link images and do not use anything for commercial purposes. Please, respect other people's work!