Suzue Miuchi - Other Works
---
Yuki no Oto (The Sound of Snow)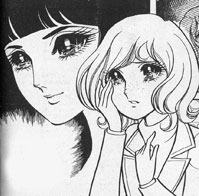 Polly Brown is not a beautiful girl. She has never had many friends, and she has always been rather lonely. One day her senpai, Kilmenie, the most beautiful girl of the University, unexpectedly talks to her. In fact, the two girls have the same voice and Kilmenie needs her help! As everyone knows, Kilmenie is engaged to Bart Granger, heir of the multinational company Granger. Supposedly she should spend her winter holidays with him in his villa in the mountains, but she also promised her friends she would go to ski with them... She would give Polly 100 $ to spend her holidays with Bart in her place... It wouldn't be a problem, since they have a similar height and build... But Polly doesn't understand... What about their faces? No problem, Bart is blind! He blost his eyesight after an accident. Polly ends up accepting and Kilmenie teaches her about her life, so that she can be a likely substitute. In the winter villa of the Grangers, Polly will be alone with Bart and a recently-employed servant, while the chauffeur has been corrupted... Nobody will find out the truth!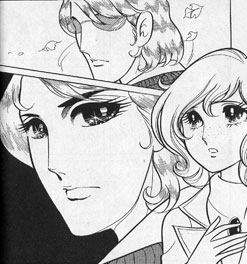 Bart is a very unsociable person. Polly enjoys the landscape and nature, she is always happy and full of energy, she runs in the woods and laughs a lot and Bart has never heard Kilmenie laugh that way... However, Polly soon realizes that Bart can't enjoy all those things... She decides to invite him to ice-skate. She insists so much that he accepts! They have a nice time together! People around say that they are a badly-matched couple, but Bart thanks her for making him happy... She has changed... She is fantastic! Polly breaks one of her ice-skates, but while she leaves to have it changed, Bart hazardously approaches a part of the lake where the ice is broken... Polly runs to him barefoot and embraces him to stop him from falling into icy water! She is so happy that he is safe that she cries! Later, when the servant cures her feet, Bart laughs a lot. Polly is happy to see his smile! One day, Polly watches the falling snow... What a pity it doesn't make a sound... If only it were louder, then he could "see" it... But Bart says she is wrong: For me, the sound of snow... Is you!.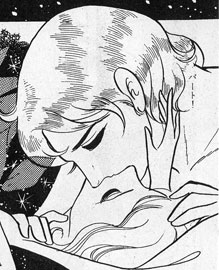 Polly is falling in love with Bart, and Bart looks happier and happier... They even kiss! But Polly knows he loves Kilmenie... He can't see her unattractive face! She therefore starts avoiding him as much as possible. One day, Bart gives her an engagement ring to substitute the one he gave her before and he asks her to marry him... Polly can't resist him, she loves him so much! They spend the night together. The day after, Kilmenie visits Polly at Bart's villa... She comes with Kent, her lover! The two lovers even kiss in front of Bart! Despite the fact that Polly is mad at them, she does her best not to make Bart understand anything. Bart announces that the doctor has just called and said he will see again! The girls are shocked. Kilmenie sends Kent away.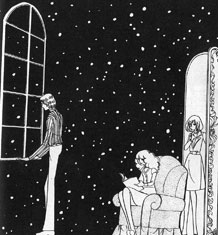 She notices the ring at Polly's finger and she understands she is in love with Bart. She gives Polly the money and tells her to go away, but Polly doesn't want the money... Kilmenie is in the living room with Bart. Polly is climbing down the stairs in silence, she is going away. Suddendly Bart announces that it is snowing: finally, he reveals the truth! He recovered the eyesight some time ago, but he saw his girlfriend laying in bed with an other man... Since that day, he started pretending he was blind, and he realized what kind of girl Kilmenie was... And he saw the beauty of Polly! I love you Polly! I love you the way you are!
---
back to SUZUE MIUCHI - OTHER WORKS
---
Attention!
I worked very hard to create this website. When other people collaborated I gave them credits. I do not own the copyrights for the original work. Please if you intend to use some content for your website, ask me for permission first and give me credits. In any case, please do not direct link images and do not use anything for commercial purposes. Please, respect other people's work!